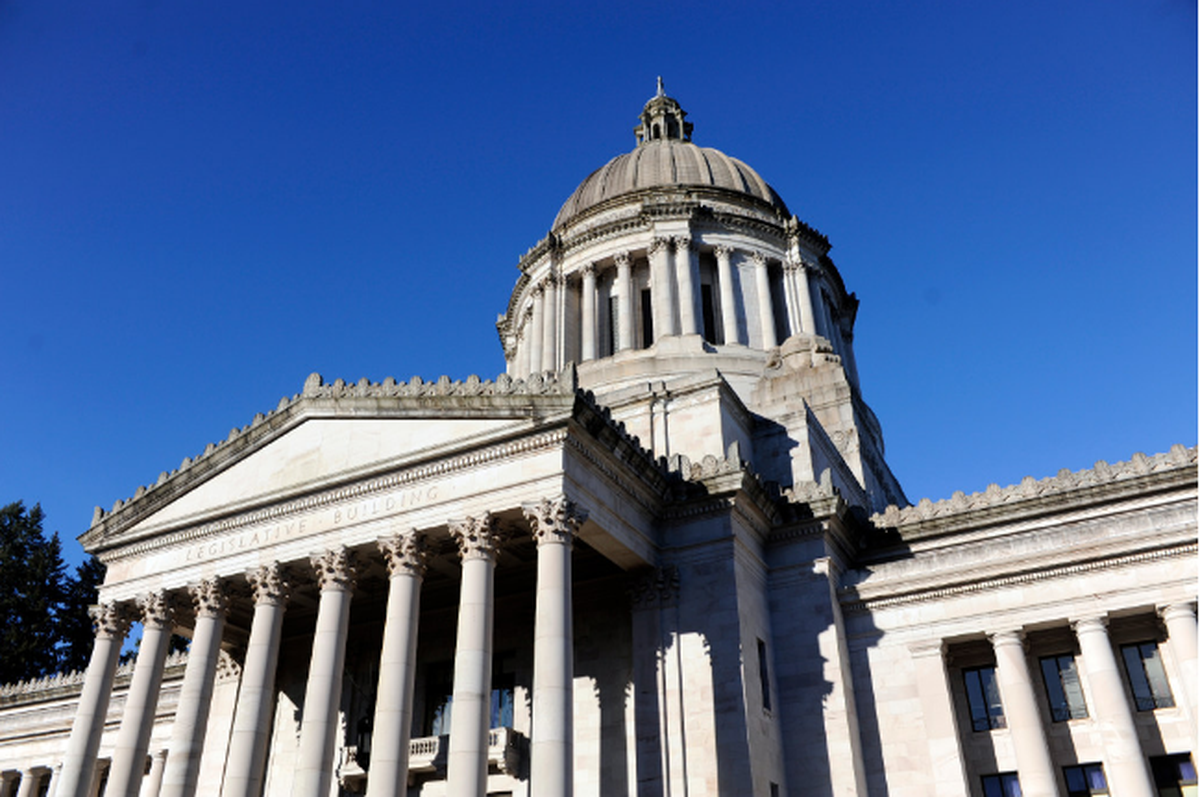 Washington lawmakers seem to agree that when it comes to policing, some changes need to be made. But when it comes to solutions, even researchers don't know the answer.
In a House Public Safety Committee hearing Tuesday, legislators heard from researchers in policing policy and practices to try to better inform their legislative proposals as discussions move forward involving police reform.
"We want to make sure we're not just doing what sounds good or feels good," committee chairman Rep. Roger Goodman, D-Kirkland, said.
Policing is a difficult problem for academics who study crime, policing and discrimination, said Jennifer Doleac, associate professor of economics at Texas A&M University, especially as there is little data available.
"The reality is we don't know yet what the solutions to these problems might be," she said.
Lawmakers have an idea of what proposed legislation will look like in the January session. One of the first initiatives they are looking into is the decertification process if an officer shows repeated misconduct.
Decertification is actually quite rare in Washington, Goodman said.
When it comes to misconduct, legislators are looking at requirements for law enforcement officers to report and intervene when they see misconduct of others.
Lawmakers also are looking at changing tactics, Goodman said, such as banning or limiting the use of chokeholds, tear gas, no-knock warrants, and military vehicles and weapons.
Researchers pointed to the state government as an entity that could provide more data regarding policing.
Felipe Goncalves, assistant professor of economics at the University of California, Los Angeles, said researchers have to be able to measure properly, and that starts with having information available.
Goodman said lawmakers are working to create two databases that track the use of force and disciplinary actions. These databases would be readily available to the public, he said.
Washington Attorney General Bob Ferguson released a report to the Legislature in June listing police reform recommendations, including the creation of a public website that would have information on incidents of deadly force. The list also included a state-level audit of the use-of-force data and a requirement of other armed professionals, such as security guards, to report the use of deadly force to the Department of Licensing, which would post the information online.
"If there's any legislation that's on a fast track, it's the deadly force data-collection bill," Goodman said at the time.
Each presenter pointed to research that could help lawmakers in their proposed policies moving forward. When it comes to diversity in law enforcement, Doleac said when police officers look like their communities, more people trust them.
Doleac also pointed to outcomes from body cameras worn by officers. She said research shows no benefits from body cameras, possibly because officers' bad behavior might be subconscious or might go unpunished.
While there is a lot of data on the behavior of people who are policed, there is little systemic data on what police actually do day-to-day, said Emily Owens, a professor in the Department of Criminology, Law and Society and the Department of Economics at the University of California, Irvine.
"Without data on what police officers actually do, we can do things that feel right to us," Owens said, "but we don't know if they'll make a difference."
Owens said crime rates cannot be the only way to judge the effectiveness of policing. She wants to push for more measurements of what police do every day, not just use of force incidents.
Governments try to make policies that do more good than bad, Owens said. When it comes to policing, governments need to look at both the costs and the benefits of increased policing.
For example, a state government has the ability to write rules that change police behaviors, Owens said, but the rules cannot perpetuate the cycle of criminal justice that just leads to more criminal justice.
"Bias in the criminal justice system doesn't start and end with police," she said.
Phillip Atiba Goff, professor of African American studies and psychology at Yale University and co-founder of the Center for Policing Equity, said one of the biggest problems with policing is the growing burden on law enforcement officers to act as the "only public good" in certain communities. When communities with underfunded resources call 911, a police officer often shows up regardless of the issue, he said.
He said governments should be thinking about how to give communities resources so they don't have to call the police for every problem.
"A badge and a gun can't solve homelessness," he said. "A roof would."
Researchers don't have all the answers, Goff said, but they are good with uncertainty. He called for evidence-based steps, which he said would allow both sides of the aisle to agree on reform.
"With that, you can start to move in the direction that everybody wants to be in," he said.
Despite the many unanswered questions, researchers and legislators agreed that now is the time to try new reforms.
"We should be aiming to fail fast, rather than not fail at all," Doleac said.
---
Laurel Demkovich's reporting for The Spokesman-Review is funded in part by Report for America and by members of the Spokane community. This story can be republished by other organizations for free under a Creative Commons license. For more information on this, please contact our newspaper's managing editor.
tinyurlis.gdu.nuclck.ruulvis.netshrtco.de