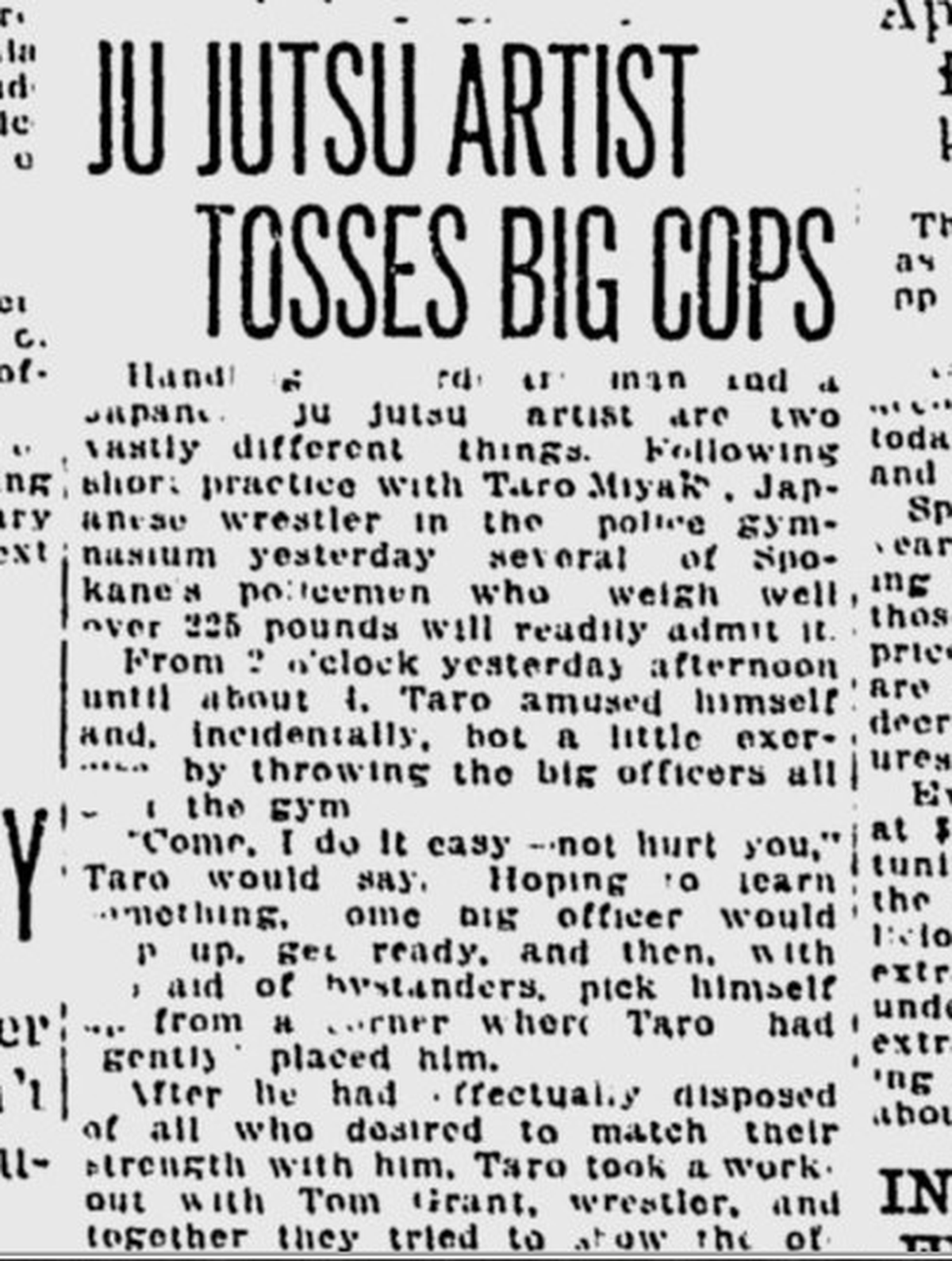 Taro Miyaku, a local "ju jitsu artist," staged a demonstration for Spokane police officers in how to "make much bigger men beg for mercy."
The result?
He threw the big officers "all over the gym."
Miyaku cajoled some of the wary officers into stepping onto the mat with him by saying, "Come, I do it easy – not hurt you."
But then, "some big officer would step up, get ready," and before he knew what had happened, bystanders would have to pick the officer up from "a corner of the gym where Taro had 'gently' placed him."
The Spokane police chief summed it up by saying, "Taro handled those men as if they were schoolboys."
After all of the officers had tried their luck, Taro and a local wrestler, Tom Grant, demonstrated some of the moves that the officers could use to subdue much bigger men.
Taro was scheduled for an upcoming professional match with the wrestling star Martin Plestina, "The Tarzan of the Mat," and the smart money among the officers, it appeared, was on Taro.
Also on this date
(From the Associated Press)
63 B.C.: Caesar Augustus, the first Roman emperor, was born.
1806: The Lewis and Clark expedition returned to St. Louis more than two years after setting out for the Pacific Northwest.
1952: Sen. Richard M. Nixon, R-Calif., salvaged his vice-presidential nomination by appearing on television from Los Angeles to refute allegations of improper campaign fundraising in what became known as the "Checkers" speech.