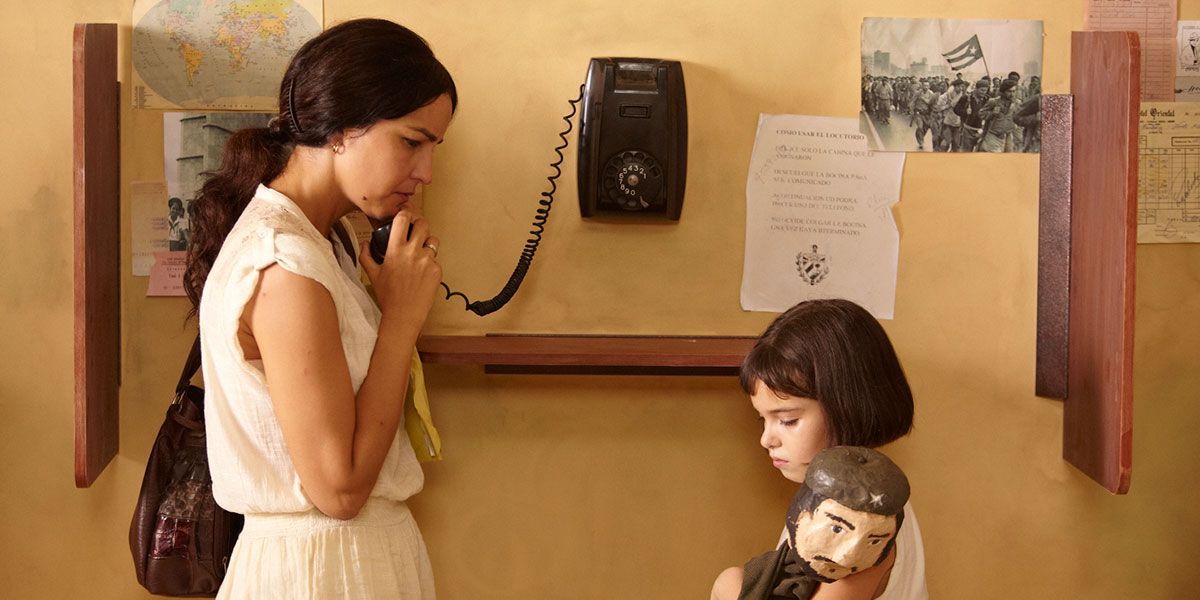 Hispanic Heritage Month is a complex celebration aiming to pay tribute to generations of Hispanic Americans. Some celebrate with food, history lessons or Spanish language activities. Another excellent way to celebrate is to watch films created by and focused on this diverse group of Americans that have roots in North and South America and Spain. Before diving into celebrations, it is important to understand why this celebration is complex and why its title has seen some recent controversy with some calling for it to be rebranded as Latinx Heritage Month. (Latinx is a recently coined gender-neutral term for Latino and Latina).
The easiest to spot complexity of Hispanic Heritage Month is that it is a monthlong celebration that doesn't coincide with a specific month. Instead it takes the second half of September, beginning on the 15th and the first half of October, ending on the 15th. The celebration, established in 1968, originally lasted a week. It was later extended to a month after Rep. Esteban Edward Torres of California sponsored legislation for the change, which was signed into law by President Ronald Reagan in 1988.
The original intent behind its Sept. 15 start date was to coincide with the anniversary of independence for five Hispanic countries that all declared independence from Spain in 1821 – Costa Rica, Guatemala, Honduras, Nicaragua and El Salvador. The celebration also overlaps with Mexico's and Chile's celebrations of independence from Spain, on Sept. 16 and 18 respectively, as well as Belize's independence day on Sept. 21, which celebrates independence gained from the British Empire in 1981.
Hispanic Heritage Month, interestingly, also overlaps with Columbus Day, or Día de la Raza, which is an official holiday in the United States, Italy and Spain, as well as some Latin American and Caribbean countries, although in recent years many of these countries including the U.S. have seen changes to this holiday and counter celebrations that honor the presence and culture of Indigenous people today and prior to colonization.
This highlights a larger and more profound complexity. The umbrella term "Hispanic" not only clumps together a whole slew of Latinx cultures and ethnicities, it also hearkens back to colonization. Hispanic in its nature is a broad term that is usually used to refer to Spanish-speaking countries that were once under the colonial possession of Spain. Even this has its discrepancies. As mentioned, Belize was colonized by the British and the country's official language is English. Belize is multi-ethnic so some identify as Hispanic and some don't. Hispanic also does not represent all Latin Americans. Brazil, for example, is considered part of Latin America but was colonized by Portugal and its official language is Portuguese.
Cultural and ethnic identity is incredibly personal and nuanced, therefore efforts for national celebrations of ethnic groups within the multicultural American population are unfortunately susceptible to generalizations. Whether or not this can be bettered has been up for debate since the popularization of the term Hispanic.
The history behind how Hispanic became a mainstream term in the United States is a intricate story of political and cultural affiliation among Spanish-speaking and Latinx Americans as well as a reaction to an undercount of the Latinx community in the 1970 U.S. Census, according to the Population Reference Bureau. Some states included a question regarding Spanish surname, but otherwise the Latinx community was counted by marking that their origin or descent was "Mexican, Puerto Rican, Cuban, Central or South American, Other, Spanish or None of These."
The term Hispanic first shows up on the 1980 census, largely in part to the Nixon administration pressuring the Census Bureau to create an advisory board to decide on a term that would represent the diverse group of Americans from the Latin-American diaspora. The Hispanic census option was advertised to the Latinx community as a chance to be counted, and thus better recognized politically and culturally. It is unlikely that everyone embraced this term or thought it was perfect, but it nevertheless gained ground.
There are those that advocate for Hispanic Heritage Month to be renamed as Latinx Heritage Month for these reasons and more. Until a consensus is reached it is important to recognize that in celebrating Hispanic Heritage Month, we are honoring a very diverse group of Americans, some of whom may not even identify as Hispanic. With that in mind, celebrate the work and lives of the Latinx community with these films, all streaming on Kanopy for free with a local library card. For a full list of Latin American films and a curated collection for Hispanic Heritage Month, visit Kanopy.com.
"Time to Die" directed by Arturo Ripstein, 1966, Mexico. Juan Sayago visits his hometown after 18 years in jail.
"Latinos Beyond Reel" directed by Chyng Sun and Miguel Parker, 2013, USA. An analysis of Latinx stereotypes in media.
"The Liberator" directed by Alberto Arvelo, 2015, Venezuela and Spain. A historical drama of Simón Bolívar.
"Neruda" directed by Pablo Larraín, 2016, Chile. A political drama of Chile during the Cold War.
"The Way He Looks" by Daniel Ribeiro, 2014, Brazil. A blind teenager explores independence through a study abroad program.
"Here and There" directed by Antonio Méndez Esparza, 2012, Spain and Mexico. Pedro returns home to Mexico after years working in the U.S.
"I Dream in Another Language" directed by Ernesto Contreras, 2017, Mexico. A linguist attempts to record an indigenous language of Mexico.
"Viridiana" directed by Luis Buñuel, 1961, Spain and Mexico. Viridiana prepares to start her life as a nun and pays a visit to her aging uncle.
"The Official Story" directed by Luis Puenzo, 1985, Argentina. A high school teacher questions the origins of her adopted daughter during the last days of military dictatorship.
"Everybody Leaves" directed by Sergio Cabrera, 2015, Colombia. A young girl makes sense of her parent's separation and observes the reality of Cuba's dilemmas through her poetry.