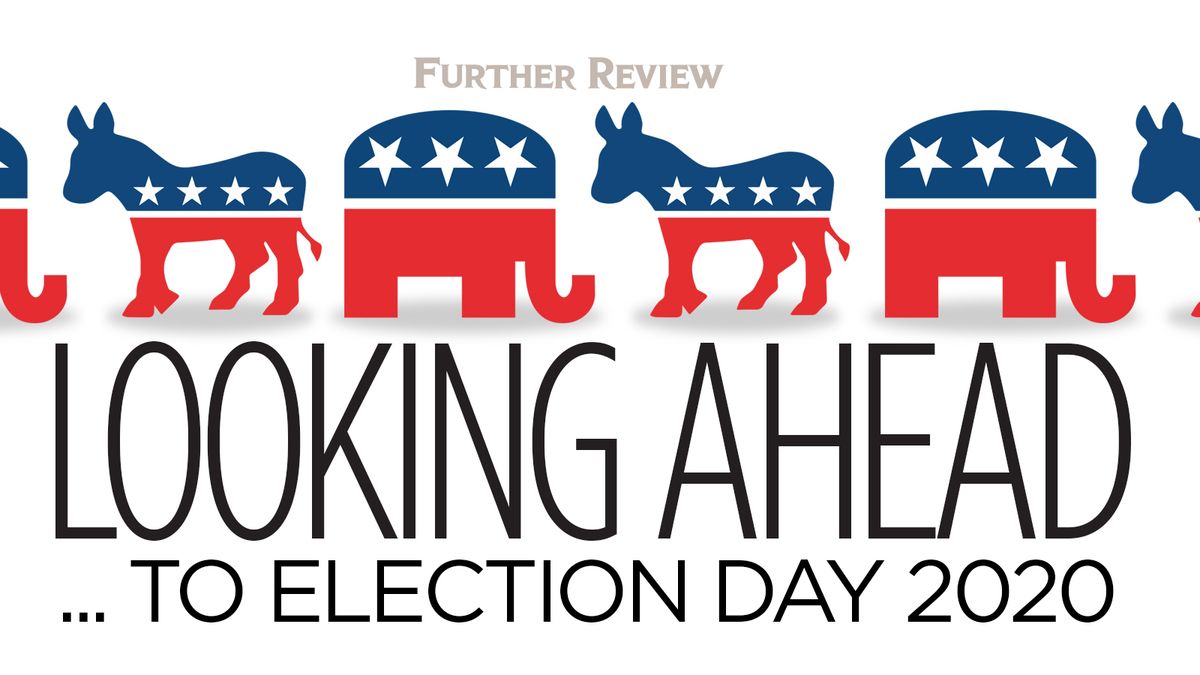 By Charles Apple

The Spokesman-Review
With 42 days left until Election Day, most election experts expect two typically blue states that voted for Donald Trump in 2016 – Michigan and Pennsylvania – to swing back blue again. Even so, a lot will depend on seven states judged too close to call, along with their 105 electoral votes.
Keep in mind: A lot of experts expected a Hillary Clinton victory in 2016, so take all this with a grain of salt. Also: Experts think the vote could be very close. We may not know the winner for several days after Election Day.
Here's how some of the nation's foremost election prognosticators think states will fall on Nov. 3:
---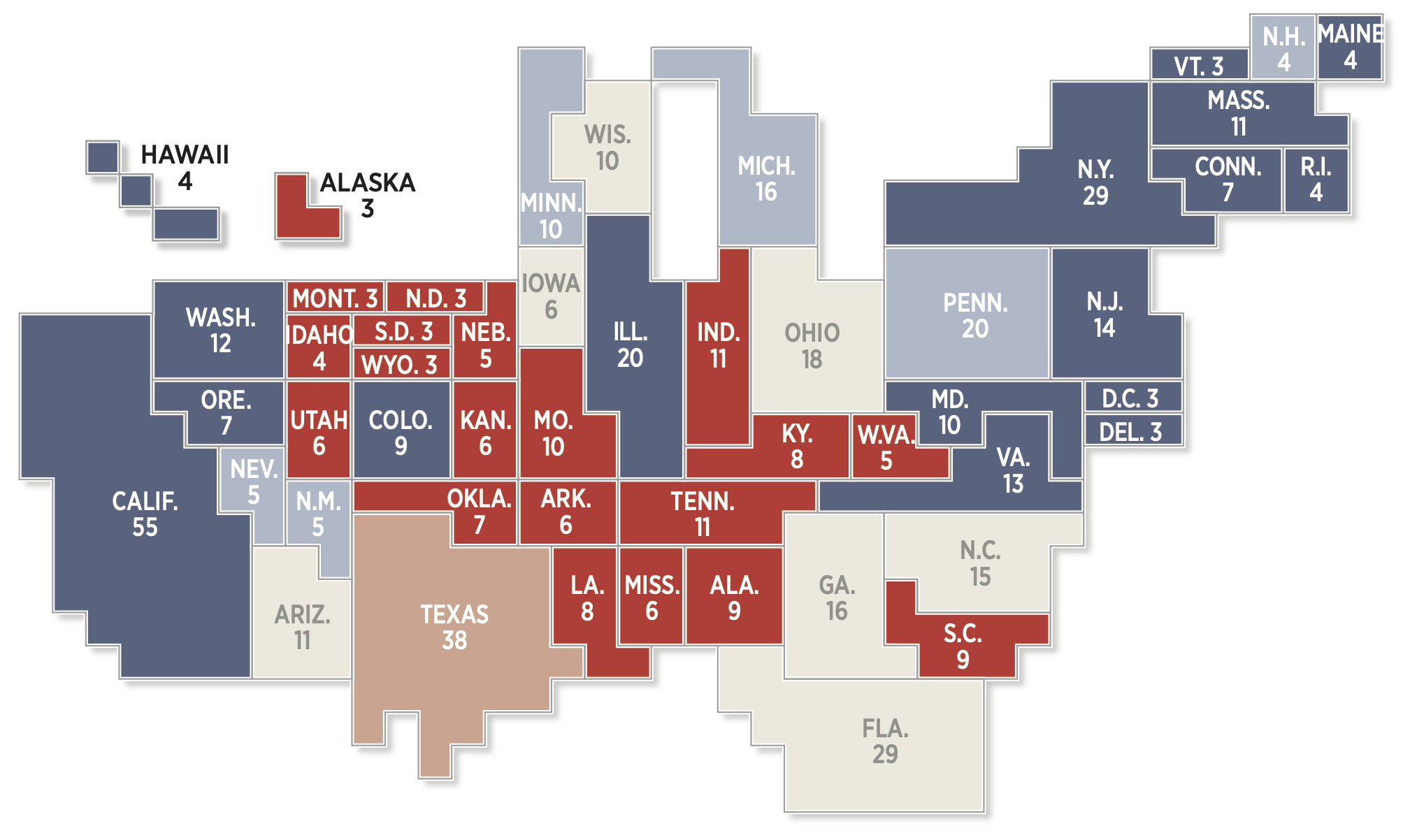 Each state in this map is shown in proportion to the number of that state's electoral votes. The colors show who is expected to win in each state, according to an aggregate of national media. It takes 270 electoral votes to clinch a victory.

---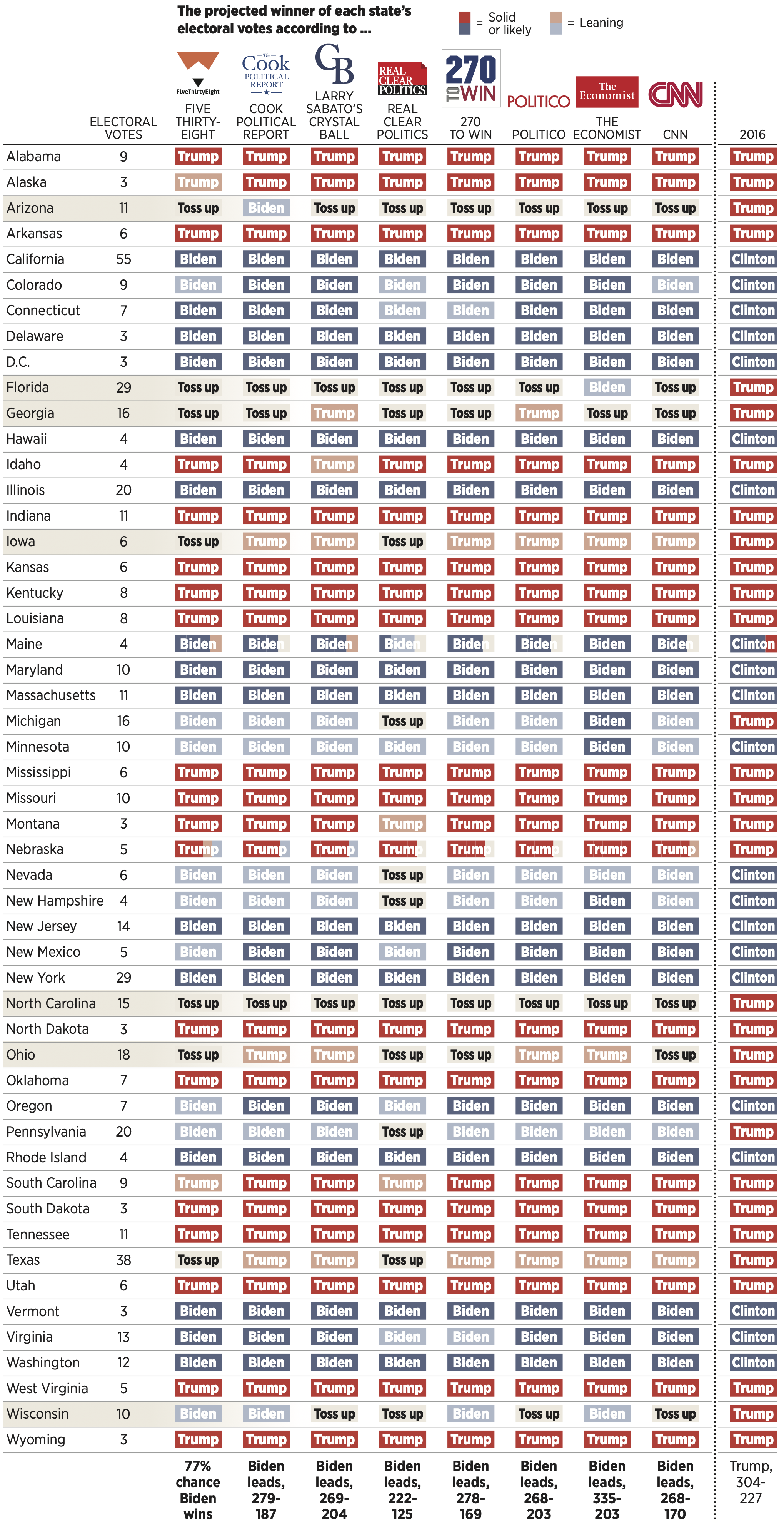 NOTES:
•Media predictions are as of noon Friday, Sept. 18.
•Larry Sabato is the director of the University of Virginia's Center for Politics and a noted Electoral College expert.
•Five Thirty Eight is the website of polling expert Nate Silver, formerly of the New York Times. For his data, a "toss up" is anything less than a 5% lead.
•While the electoral vote in most states is winner-take-all, that's not the case in Maine and Nebraska.
•Why no Fox News? While Fox has a robust 2020 election landing page posted on its website, it has not yet begun posting electoral college predictions. Neither has the Washington Post or the New York Times – the latter is reporting data from 270 to Win, which we show here.
Sources: TheGreenPapers.com, Federal Election Commission, National Archives and Records Administration, the Cook Political Report, University of Virginia's Center for Politics, CNN, FiveThirtyEight.com, RealClearPolitics.com, The Economist, Politico