A GRIP ON SPORTS • It's the final day of summer, 2020. Tomorrow brings us autumn, 2020. Though, in the football sense, fall arrived Sunday night, about the moment Cam Newton's body made contact with the CenturyLink turf one final time.
•••••••
• Nothing in 2020 has been exactly right. Everything has been a little off. Sort of like Russell Wilson's second pass last night, the one aimed at Greg Olsen. It was off a hair, bounced off Olsen's hands just enough to fall into Devin McCourty's, and the Patriots were off to a 7-zip lead.
For symmetry's sake, it would have been better if that had been Wilson's first pass of the NBC showdown. The other bookend would have been his fourth-quarter third-and-1 lob toward Tyler Lockett. It was also off by inches, gave the Pats hope and led to the biggest play of the season, Week Two edition.
In between Wilson was everything we predicted he would be – hey, I call myself out when I screw up; might as well gloat a bit when I get something right – against Bill Belichick's vaunted defensive unit. And the Hawks were everything we expected as well.
– An offensive juggernaut even though the offensive line is still a bit suspect;
– A defense trying to get by without a pass rush;
– A secondary that can withstand not only one starter being ejected, but his replacement leaving with what looks to be a season-ending knee injury;
– Russell Wilson's team.
Uh, the fourth one of those things is the reason for the first one.
He has weapons, sure. DK Metcalf has become a beast, in the receiving sense as well as the physical one. And in attitude. Tyler Lockett is still the quick, shifty target he was last season. There are enough tight ends with good hands – Olsen's clank notwithstanding – for Wilson to work the middle whenever he wants. The running backs are solid, Brian Schottenheimer seems more trusting in his play calls and the o-line can only get better.
But make no mistake. It's Wilson who makes it all go. Not with his feet, as he did when he came into the league. Nope. He does it with what might be the NFL's most-accurate arm, his unmatched work ethic and, yes, his ability to buy time.
• One of the fun aspects of football is you never know who might make the biggest play of the game. For all of Wilson's heroics, for all of Jamal Adams hits, for all of Metcalf's separation, the biggest play Sunday night was made by Lano Hill and L.J. Collier.
And they made it by sacrificing their bodies at the feet of New England's blockers.
Hill, who had tried to fight off fullback Glenn Gronkowski earlier, only to see Newton bull by for a touchdown, did the right thing with the game on the line. On the last play, with the Hawks leading 35-30, he attacked, submarined Gronkowski and clogged up the left side on the Pats' line. Collier stayed lower than tackle Mike Onwenu, was able to slip by and meet Newton's ankles two-yards deep in the backfield, ending the game.
If anyone ever tries to tell you defensive fundamentals are overrated, show them this play.
• Over the decades, I've experienced or read about a handful of revolutions in the game of golf.
There was Arnie's Army, their hero and the democratization of the game. There was Jack Nicklaus and the introduction of power combined with finesse. There was Tiger Woods and the bash-and-gash philosophy. And yesterday we may have seen the crucial step toward the bionic man addition to the game's legacy.
Bryson DeChambeau was already different. He brought his bag full of same-length clubs to the Tour, displayed the most painful-looking putting stroke anyone had ever seen and earned plenty of laughs.
But this year he looked at the analytics, looked in the mirror and said, heck with it, I'm putting on 30 pounds of muscle and attacking the golf course like it is the Patriots' offensive line.
Everyone laughed.
Until he started bombing drives, hitting his second shots from places no one else was and putting himself in positions to win.
DeChambeau's philosophy on the course isn't new. It's the inevitable outgrowth of Woods' theories, built in weight rooms and driving ranges. But no one had taken it as far as the former SMU athlete. Too far, most golf purists thought. The U.S. Open would show us that. Except it didn't.
DeChambeau didn't lead in any of the Tour's stats this weekend – except the most crucial one, scoring. He was the only player to finish under par. He did it despite being third in strokes gained off the tee and in approach shots and second around the green. He wasn't among the top five in driving distance, fairways hit, greens in regulation or any other stat. But he was No. 1 in a statistic no one keeps: confidence.
He never wavered in his plan. He muscled up on every shot, trusting his ability and strength would get him out of every challenge Winged Foot laid on him.
He was right. And now he may just trigger another revolution.
•••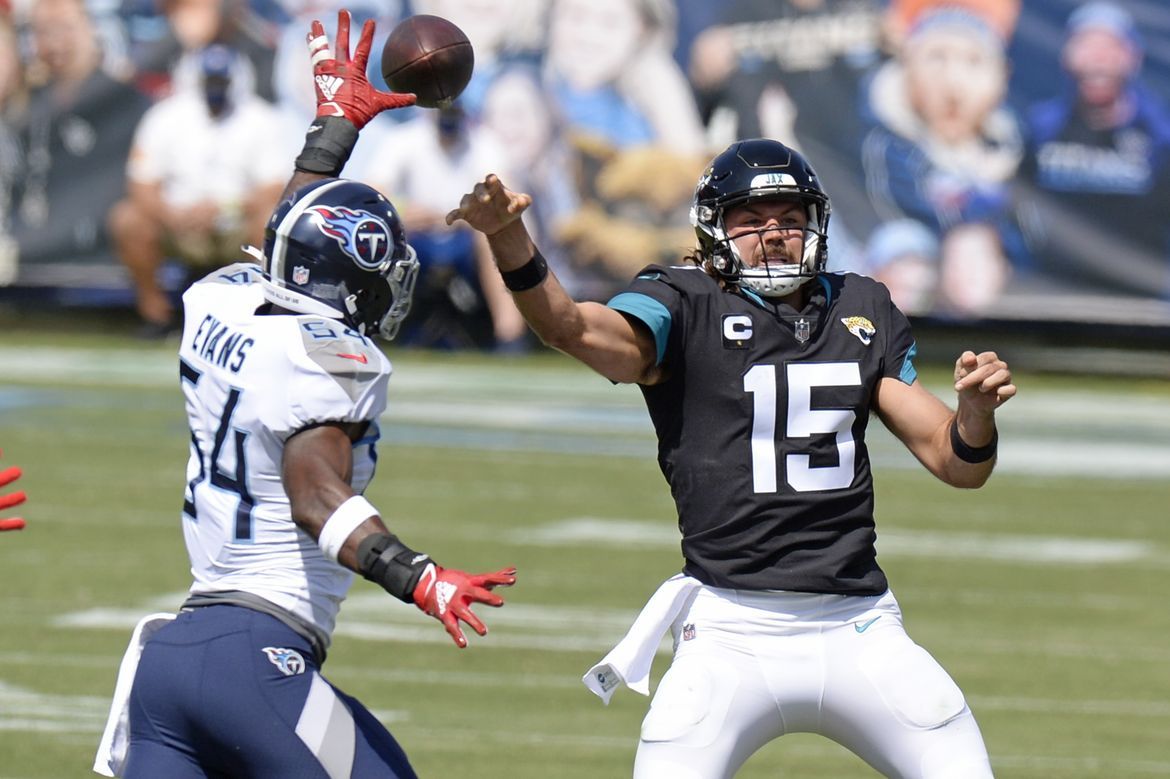 WSU: Before we turn our attention away from football, we just want you to know Gardner Minshew threw three touchdown passes yesterday. That's just one of the nuggets Theo Lawson passes along in a roundup of local NFL players. … Another unheralded Cougar athlete, just-graduated basketball player Jeff Pollard, will play professionally in Argentina next season. Who knew? Who knew there is professional basketball in Argentina is what I meant. Theo has more information, as always. … Around the Pac-12 and college sports, former Oregon quarterback Justin Herbert made his first NFL start. … Don't forget, the conference should make its decision Thursday concerning football's future. … In basketball news, Colorado's recruiting seems to be going just fine, pandemic or not.
Bloomsday: As we've said more than once, nothing about this year has been ordinary. Not even Bloomsday. Well, people getting excited about running more than 7 miles is normal, I guess. At least when Bloomsday is involved. Emma Epperly has two stories, one on folks running the virtual race around here and another on those Bloomies who are overseas.
Mariners: The M's lost again yesterday in San Diego. They are limping into tonight's opener of a three-game series with Houston. A sweep is necessary of Seattle is to have a shot at the postseason. … Kyle Lewis may win the American League Rookie of the Year award. Probably should. Even the New York Times says so.
Seahawks: Our John Blanchette has a column from last night's game. … There are also columns from Matt Calkins and Art Thiel. … We wanted to make sure and pass along the in-depth coverage from the Boston Globe. It covers some angles we can't find elsewhere. … There is also coverage from other areas as well. … There are grades. Always are. … The lack of fans in the stadium made the scene inside and out surreal. And devastating in some ways.
Storm: Due to inconclusive COVID-19 tests, the opening game of Seattle's semifinal series opener with Minnesota was postponed yesterday. We should find out soon when the series will start.
•••
• The lobster rolls were to die for. As one of my son's friends yelled after the Hawks torpedoed New England's final play, "that's a lobster roll-great play right there." Talk about the ultimate compliment. By the way, if you have some free time today, keep your eye out for Larry Weir's Press Box podcast. We're talking in a little bit. I'm guessing lobster rolls, Russell Wilson and Bryson DeChambeau will all come up. Until later …
tinyurlis.gdclck.ruulvis.netshrtco.de